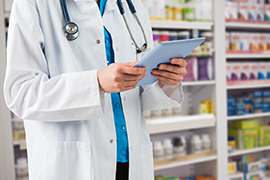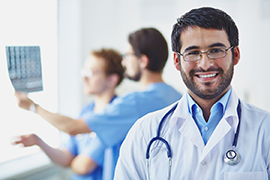 Company Profile
ABC Stocktaking Services Ltd was formed in June 1997 by Alan and Anne Daly to address a gap in the market for a fully auditable stocktaking service, delivering accurate same day reports.
Coming to the sector with over 20 years experience in retail operations, Alan and Anne recognised the importance of regular accurate valuations not just for financial accounts, but to drive the whole inventory management process. This has been born out in the current climate by the increased focus on stock-holdings and their effect on profitability.
Our Team - Our staff are our strength.
Whilst we have succeeded in being innovative in the both the technology we utilise, and in the services we provide, we firmly believe that what sets us apart from the rest of the field is our team of stocktaking specialists.
We are absolutely committed to retaining a dedicated pool of highly experienced operatives at the heart of our company. We currently have a team of 18 permanent staff, with an average service level of over 8 years.
Unlike many competitors, we do not utilise casual or agency staff.
All staff are vetted, recruited and trained to the highest standard to ensure we meet and exceed our clients expectations on every occasion. We endeavour to utilise the same team members on subsequent stocktakes thereby strengthening the immediate relationship with our customers.
Our team are fully uniformed and are easily identifiable whilst on site. All staff are cognisant of specific requirements of the pharmacy sector and operate in a discreet and unobtrusive manner.

---
FOR IMMEDIATE CONSULTATION