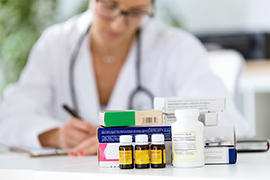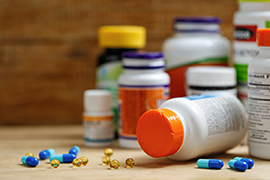 Benefits of Stocktaking
One of the key areas that tend to get overlooked when it comes to cost reductions is that which effectively drives the business – stock and the profits derived from stock. Whilst we can measure with comparative ease our wage costs, rent and overheads etc, effective stock management requires relatively more time and can therefore be one of the last areas to be addressed. This need not, and should not, be the case. All the tools for managing stock in a controlled and cost effective manner are already at your disposal. The question is – are you using them?
Let's firstly see how you could benefit from better stock management. Just ask - how many of the following scenarios apply to your pharmacy?
Excess stock in certain lines but stock-outs in others.
Repeatedly asking customers to call back as you are awaiting a delivery.
Drawers full of cosmetic lines and old "Hot Spots".
Time consuming manual order routines.
Stock holdings that are driven by Sales Reps.
Off -sale storage areas representing a large percentage of stock on hand.
Failure to sell through promotional and seasonal lines.
Having to suffer price reductions on seasonal lines to dispose of stock.
Large amounts of distressed or expired stock.
Substantial stocks of "Bonus Lines".
The likelihood is that you are only too familiar with most, if not all, of the above. But whilst you may never completely eradicate them you can certainly reduce their frequency.
Benefits of Good Inventory Management
Better stock management will result in an immediate increase in that all important cash flow.
From a cash flow perspective a €100 reduction in stock may equate to a €200-€300 increase in sales.
Better sales analysis will result in less stock and also less stock-outs.
A reduction in stock will support better display and merchandising.
Sales reports will clearly identify slow-moving lines and poor returns on investment.
Product file management will highlight lines that are not achieving expected margins.
The introduction of good systems practice generally results in good physical practice also - tidier sales/storage areas, less stock damage, increased employee awareness.
Very importantly - accurate stock records will identify shrinkage and possible staff theft.
Better sales data will assist when negotiating with vendors.